Maria Kaps
Let me take this opportunity to introduce myself as a professional who serves in the Brevard County, Florida area as a Real Estate Agent.

I am very proud to represent the finest Real Estate firm in the area, Remax Aerospace here in Satellite Beach. I have been a Top Producing Agent since day one and plan to stay that way for the lifetime of my career!

My exceptional knowledge of the area and unique insight can be used to my client's benefit whether buying or selling in this current challenging real estate market.



Background




I grew up in Englewood, NJ but always aspired to live in the tropics since I was a child. I made my first dream of owning a business come true and started my own Dental Medical Staffing agency more than 15 years ago. I built that company up and sold it and then moved here to beautiful Florida.

I stayed on the entrepreneurial path and started and sold three more successful companies. After selling my last company I wasn't sure what business venture to get into next. A Realtor friend of mine said to me "Why don't you become a Real Estate Agent? You would be perfect for it!" So I read every book I could on the pros and cons of Real Estate and soon decided to give it a try. All I can say is I wish I had done this from the beginning!


Real Estate is my passion and it shows in how I deal with my clients. My professional background and analytical skills will help you make the best possible decisions into today's challenging real estate market!


I've lived here now for 14 years and enjoy all that Florida has to offer. I love cooking, camping with my family, being outdoors,playing the guitar and most of all selling Real Estate! When I'm not working insanely hard I enjoy spending time with my family, my cats and dog. I enjoy being outdoors as much as possible, especially with the great weather we are so lucky to have here! I absolutely enjoy my career so much that most times it doesn't feel like work at all. I get to meet some great people every single day and it makes me feel proud that I can help them accomplish the goal of selling or owning a home!
One of my future goals is to start a small animal sanctuary and find homes for unwanted animals. Animals are truly one of life's greatest gifts and they all deserve a home. Personally, I think a house isn't really a home without a pet :)



What I Can Do For You




I promise to put you at ease immediately with my professional competence. I am honest, knowledgeable, patient, and very energetic! I am an insanely hard worker and selling real estate is my full-time career and passion. One major advantage of hiring me to sell your property is I have my Bachelor's Degree in Business Marketing, so I know how to market your property the best way to get the most exposure. I am confident that I can sell your property and net you the most for it. For both buyers and sellers I am a highly skilled negotiator. I am able to strike the best deal for my clients while maintaining harmony among all parties.

If you have any real estate needs don't hesitate to contact me. I treat my clients the way I expect to be treated when doing business and promise you nothing less than 100% !


Please check out my client testimonials and I welcome you to come and meet me personally at our office here in Satellite Beach or give me a call anytime so that we can discuss your real estate needs.


I enjoy meeting new people everyday and I am proud to work with the best real estate company in the area! Let my proven track record work for YOU whether you are buying, selling or investing!


Call me directly or email me today at (321) 604-1151 or mariakaps@remax.net
I look forward to working with you!
Wendy St. Peter- Buyer's Agent and Transaction Coordinator
I am proud to welcome the newest member to my team, Wendy St. Peter, Broker Associate. Wendy was born and raised in South Florida and is a true Floridian! Her parents were both in real estate and building so she's been around it her entire life. Real Estate is in her blood! Wendy has been a Real Estate Broker for over 30 years! Her father taught her that integrity and your word is what you live by. Her mission is to provide the best possible service for you by meeting and exceeding your goals! Wendy is great with detail, listening, negotiating and follow up. Wendy has Bachelor's Degree in Business Management and Marketing. We are proud to have her on our team!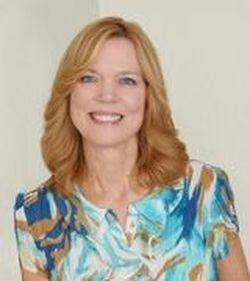 Call Wendy St. Peter directly at (321) 408-3366 or email at Wendy021518@yahoo.com
---